Suitcase Drawers for Lazy Sunday
We had quite a few requests for alternative colour combinations of our Suitcase Drawers, so for this weekend's 'Lazy Sunday' we have two new versions. One set is neutral and one is very girlie and pink!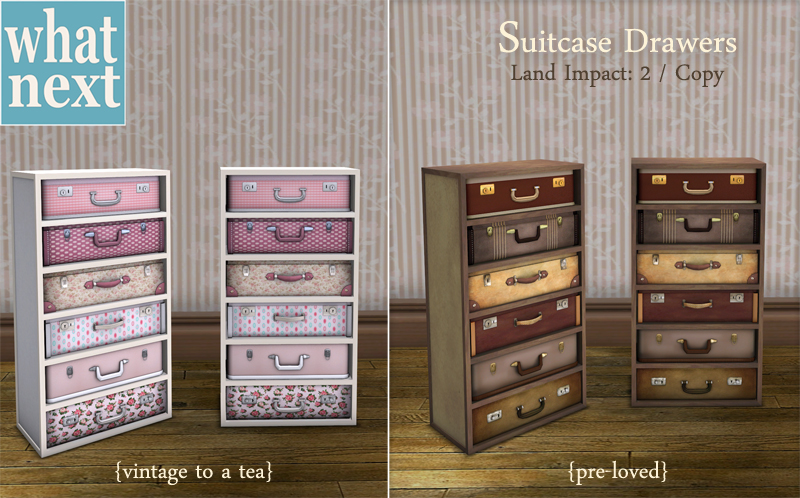 They're only two prims per set of drawers and come scripted with various optional sitting and leaning animations.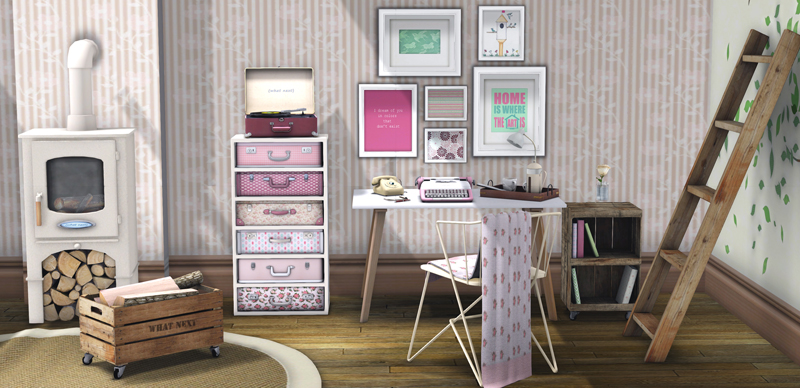 .
You can find them at our mainstore and also on the Marketplace.
Vintage to a Tea – Marketplace
SLurl to the {what next} main-store
Happy Weekend!
Winter
———————————————————————-
{what next} main-store
{what next} on the Marketplace
{what next} on Flickr