The Poet's Bench is new at at our mainstore this weekend. It's designed to be placed under a tree (tree not included), creating a lovely spot outdoors for relaxation, perfect for Spring landscaping. It's also very low prim (land impact 3).
Features include animations for one to four avatars sitting at once or a couple, and has the cutest, romantic sits we've used yet! It has four core colour options and three variations on those colours, all included in the texture change menu.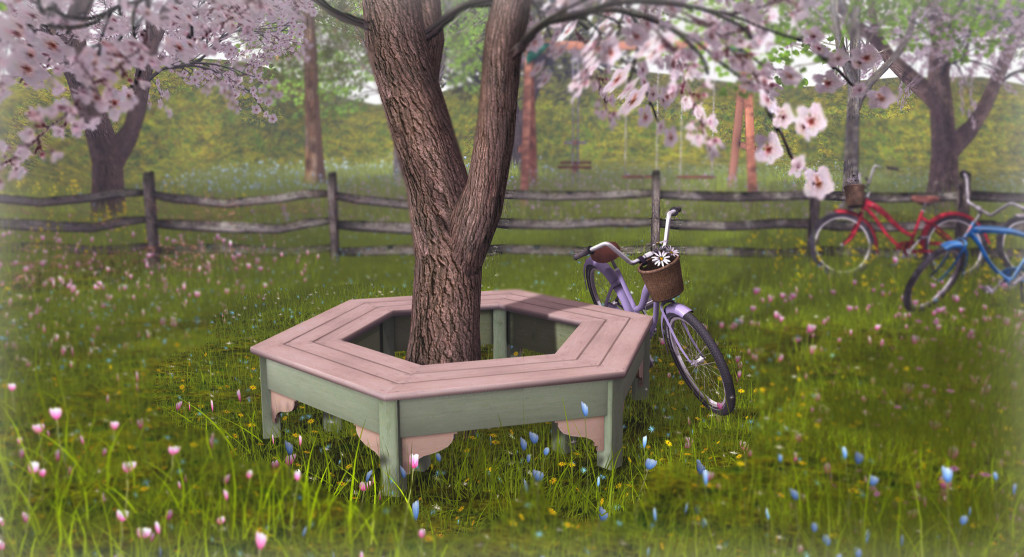 Our VIP group members can purchase the bench half price until Monday (pay the red vendor with your group tag active).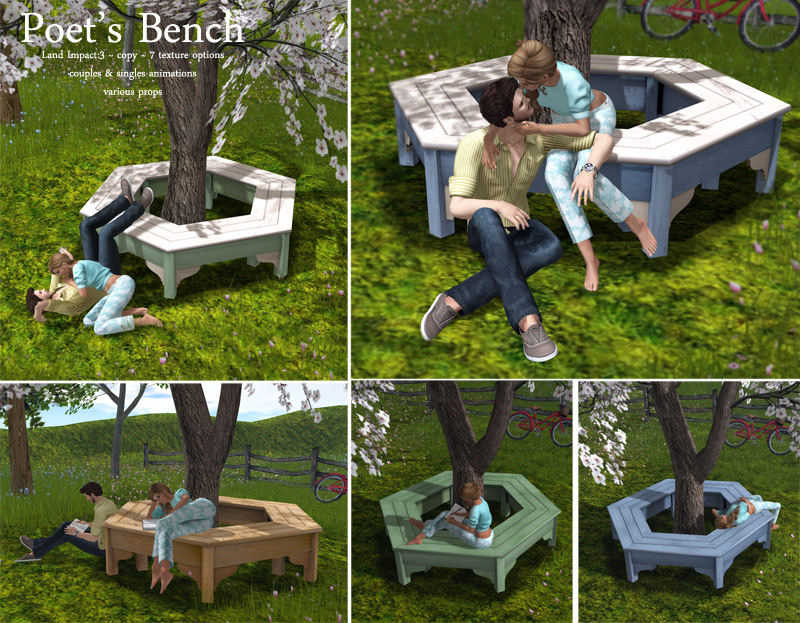 The bench can be demo'd at our mainstore, near the landing point and is available on the Marketplace too.
Poet's Bench on the Markteplace
The stools can be demo'd near the mainstore, not far from the landing point.
SLurl to the {what next} main-store
Have a great weekend!
Winter
———————————————————————-
{what next} main-store
{what next} on the Marketplace
{what next} on Flickr