Hi everyone! New this weekend for Lazy Sunday – 'Home is Where the Art is' Collage Prints for Lazy Sunday, all three colour combinations included: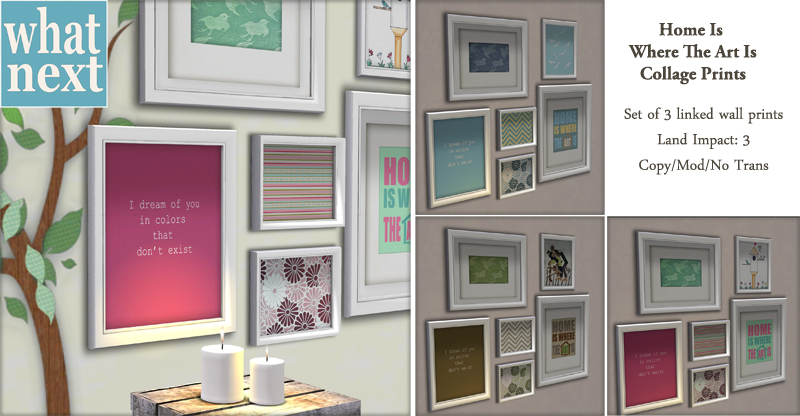 Rohan Pallet shelves and Charlotte Sofa also available at the mainstore , seen below.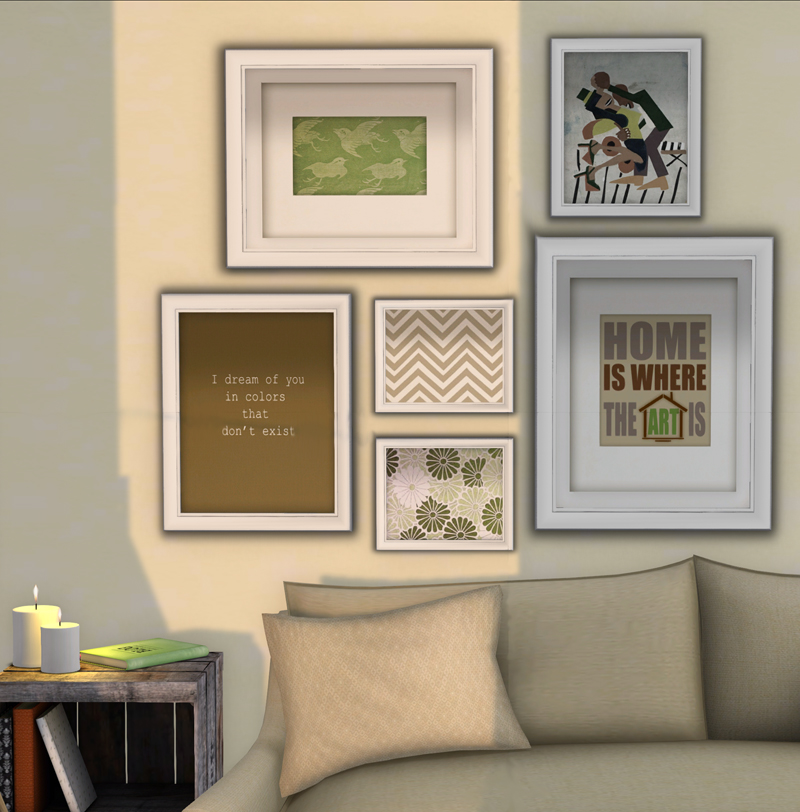 The prints can be found at our mainstore, near the landing point and also on the Marketplace here.
Thanks for reading!
Winter
———————————————————————-
{what next} main-store
{what next} on the Marketplace
{what next} on Flickr