Flyaway for Lazy Sunday
Hi everyone..new for Lazy Sunday this weekend , the Flyaway Wall Art Collection – a set of 6 frames (black and white included):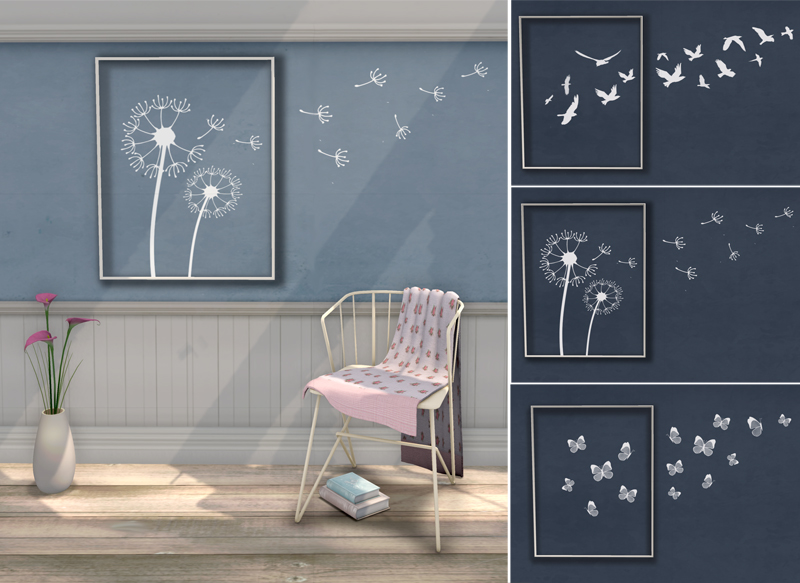 There are two boxed versions, one if copy/mod and the other is trans/mod ..transferable and giftboxed in one of our new pretty giftboxes, in case you happen to be looking for a few last minute gifts!
All the frames can seen at our mainstore and also on the Marketplace.
Have a wonderful weekend!
Winter
———————————————————————-
{what next} main-store
{what next} on the Marketplace
{what next} on Flickr