We're taking part in the Love is in the Air event, which opened earlier today! Created by Gizza Creations, the event is hosting a range of designers from fashion, accessories to home decor and more. Each designer has created one exclusive item especially for the event.
The Balloon Photo Holder, a cute little piece of hanging decor, available as copy or trans for gift-giving on Valentine's Day or just because.It's texture-changing, and comes with several images or you can add your own photo.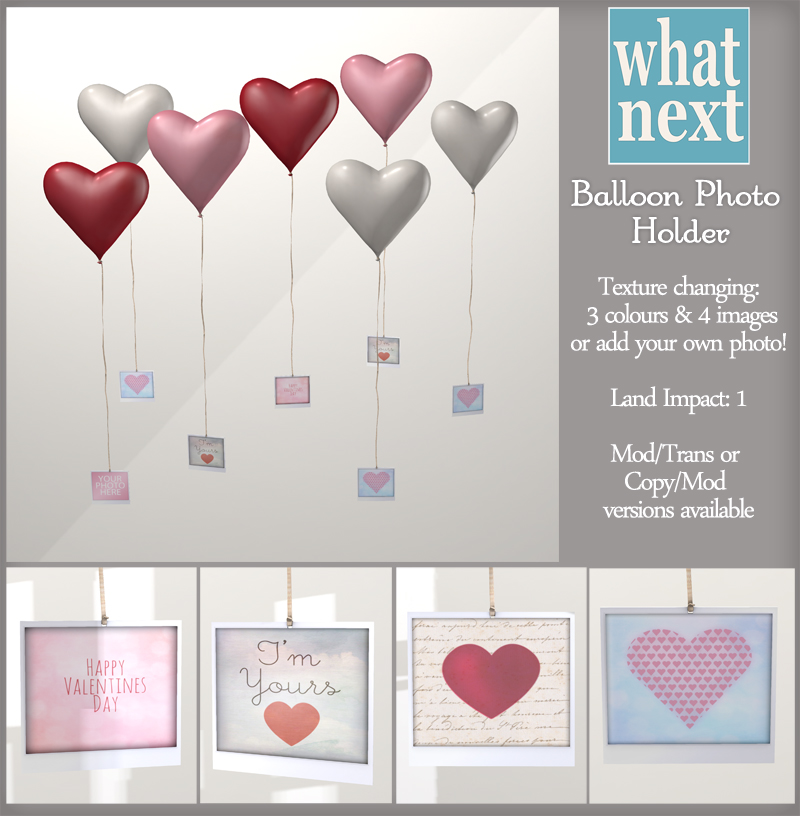 The Love is in the Air Balloons Pose Prop a rezzable prop,comes with four singles and three couples poses. A fun prop for anyone that loves taking photographs in Second Life.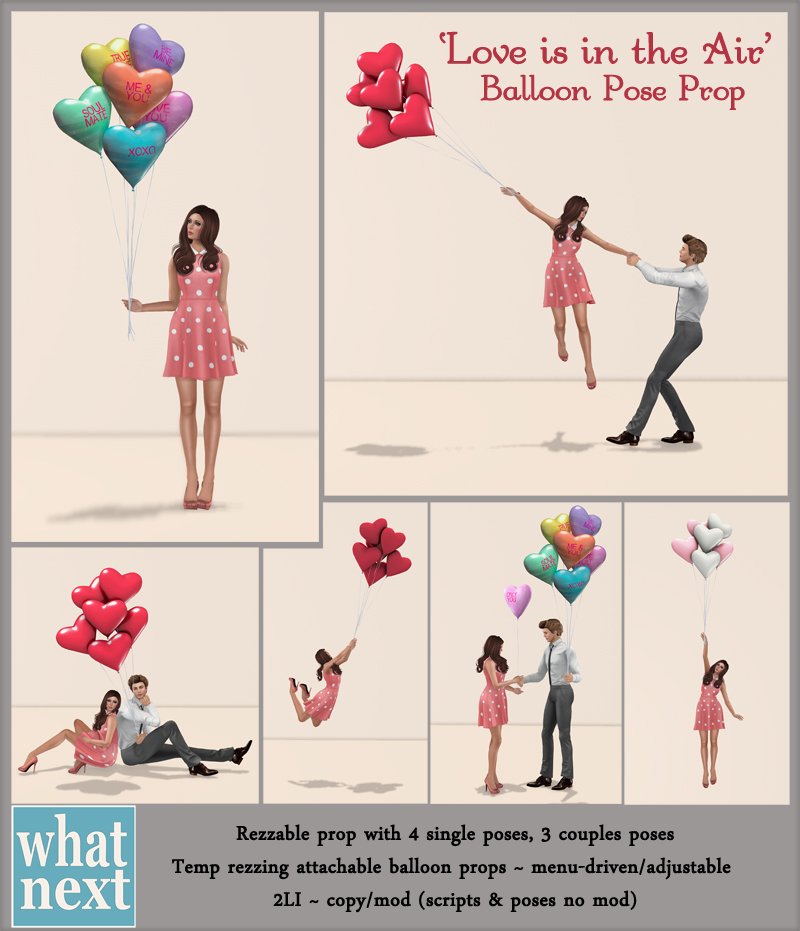 Sweetheart Balloon Decor – rezzable bunches of balloons, ideal for parties, events,Valentine's Day decor, weddings etc.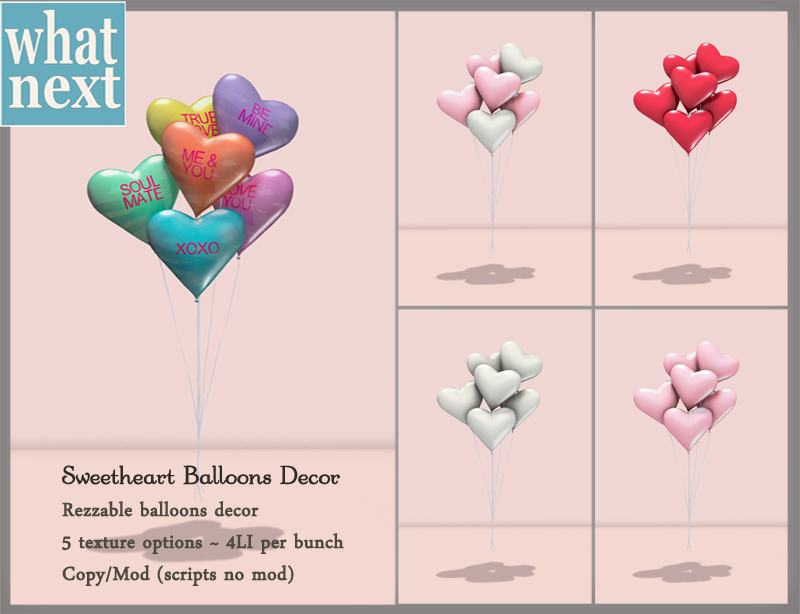 We hope you can visit, the sim design is gorgeous and they'll be a fashion runway show on Feb 8th, at 1pm SLT! The event will be open until February 14th.
See this poster for a list of all the participating designers
By
Winter Thorn
———————————————————————-
{what next} main-store
{what next} on the Marketplace
{what next} on Flickr