Hello everyone, we're taking part in the TAG! Gacha event, with a Side Show Theme, which is a fun HUD driven gacha event involving jumping from mainstore to mainstore to tag machines.
Our gacha collection is based on Vintage carnival treats and sweets, it's  L$25 per play, and has 14 common items and 1 mystery rare! Each item is between 1 – 3 land impact and the food/drink items are all interactive, giving out little wearable props where necessary. It would make a lovely addition for parties and entertaining, or the smaller pieces could be used in a kitchen or cafe.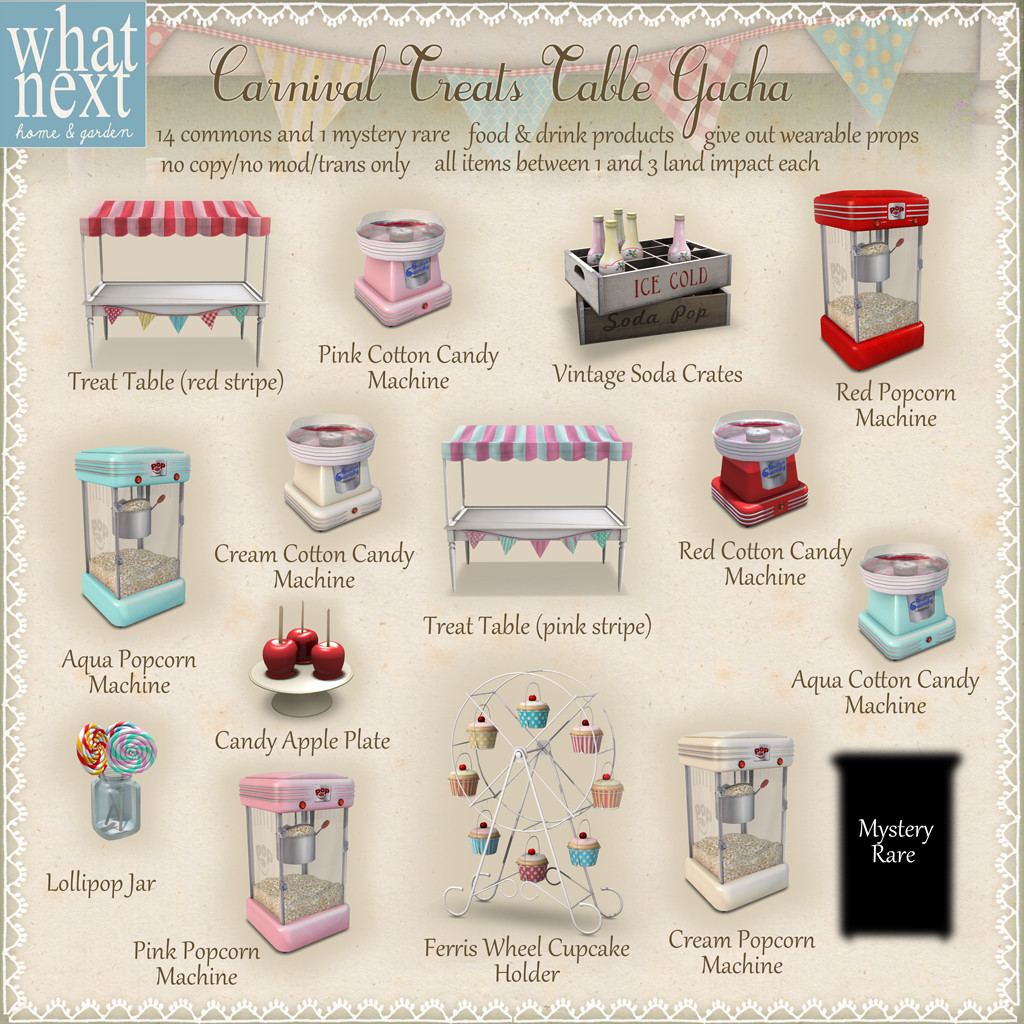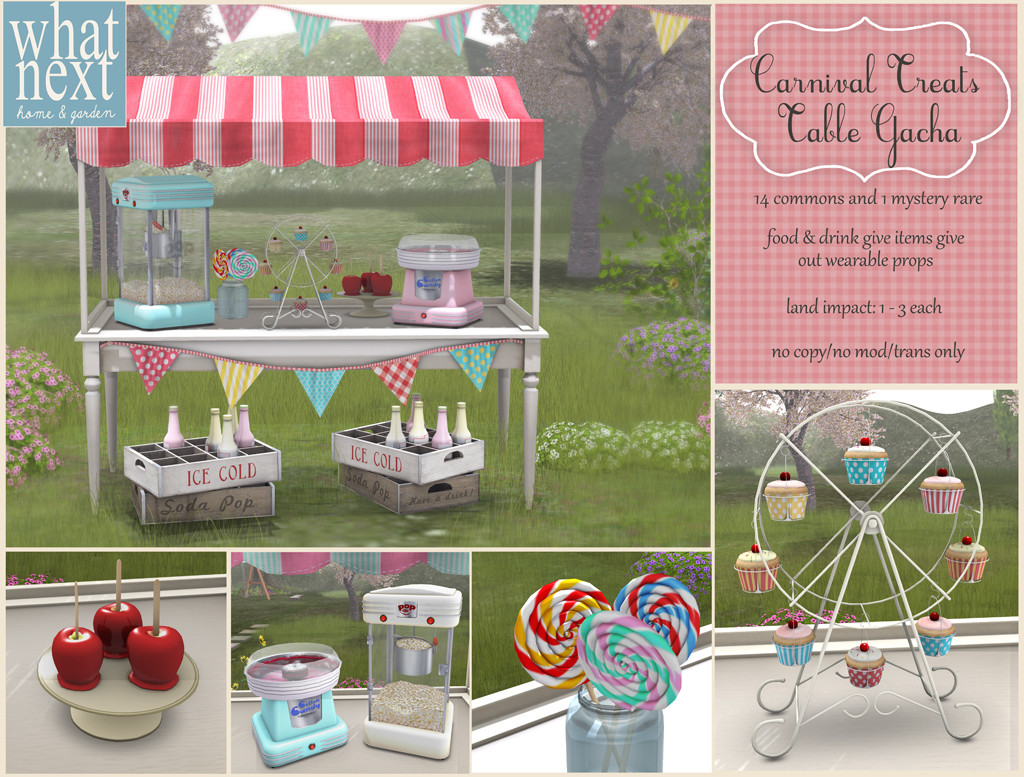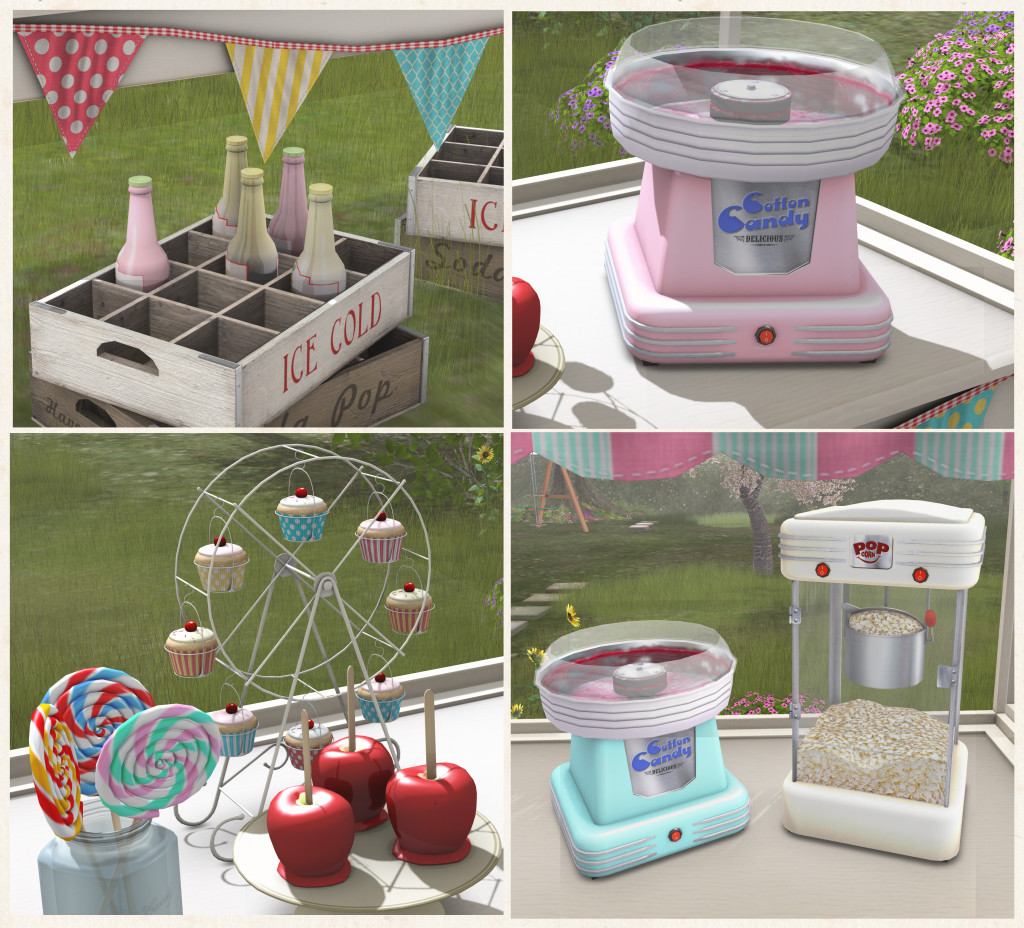 We've set up a working demo of the set at our mainstore, near by the landing point with the gacha machine, but make sure you read how to play, as you'll need to visit Gachatopia to pick up the HUD first:
TAG! Gacha Shopping Guide – gacha keys/participating stores
SLurl to demo the Carnival Treats Table in Second Life 
Thanks for reading!
By
Winter Thorn
———————————————————————-
{what next} main-store
{what next} on the Marketplace
{what next} on Flickr