The March round of The Arcade Gacha is in full swing. Our gacha prizes are fun wearable/flyable helicopters! As they're wearable, you simply attach them and can fly them anywhere you like. There are eleven to play for, nine commons in various designs and two rares. The rare versions have 3 texture-change options, and the Pixie Duster gives off a little glittery pixie dust of course

For L$50 a play, you'll randomly receive one of the helicopters. Each one is transferable, so they make great gifts or better still take a friend along, so you can swap with each other.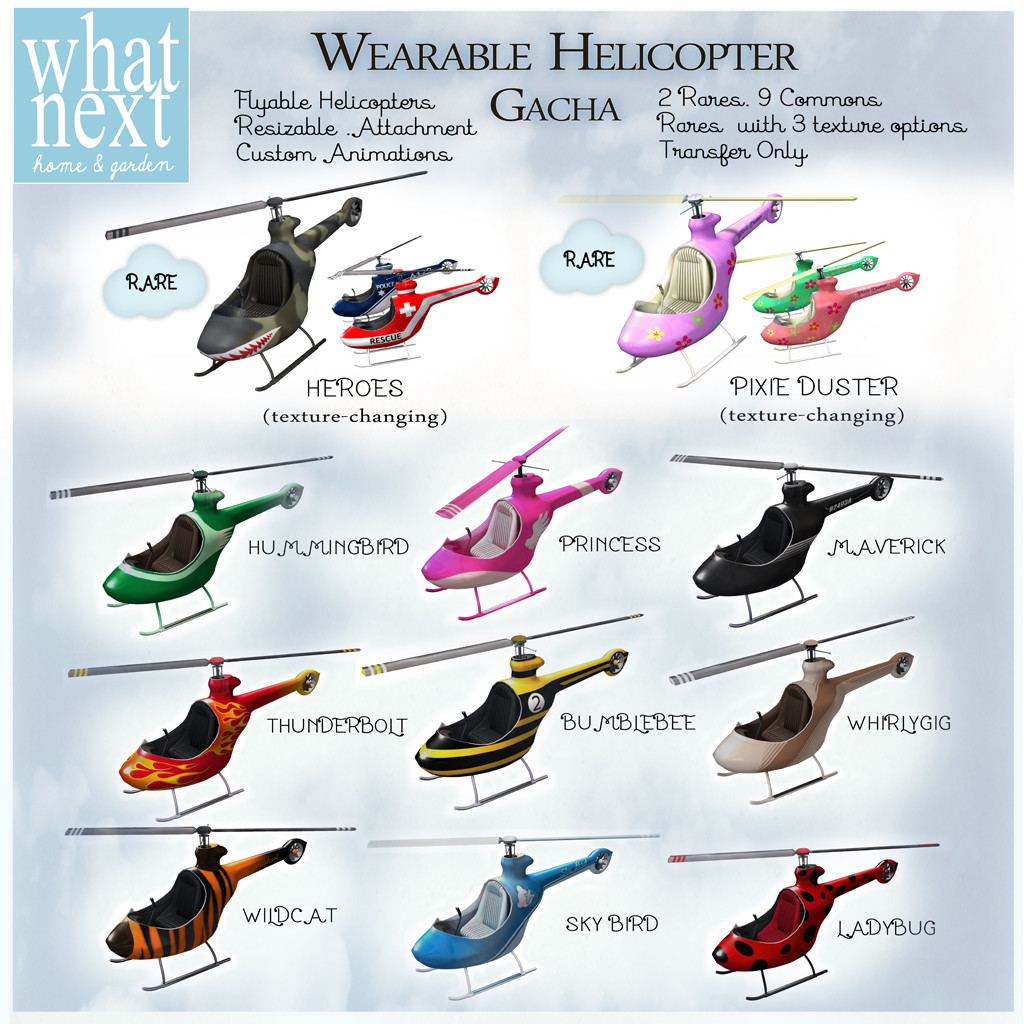 If you haven't visited The Arcade yet, check out the shopping guide to see everything on offer from all the participating designers:
Shopping Guide
Don't forget to enter the Arcade Photography Contest for some amazing prizes:
Arcade Photography Contest.

SLurl to The Arcade in Second Life.
By
Winter Thorn

———————————————————————-
Follow us on Facebook! {what next} Facebook Page
{what next} main-store
{what next} on the Marketplace
{what next} on Flickr