There's under 2 weeks left now of The Arcade Gacha Event if you haven't visited yet. Gacha items make the best Christmas gifts too, as they're transferable, so make sure to visit if you're looking for last minute gifts!
Our gacha prizes this round are 12 various Hot Chocolate Machines, which not only look cute but give out wearable mugs of hot chocolate to anyone on touch.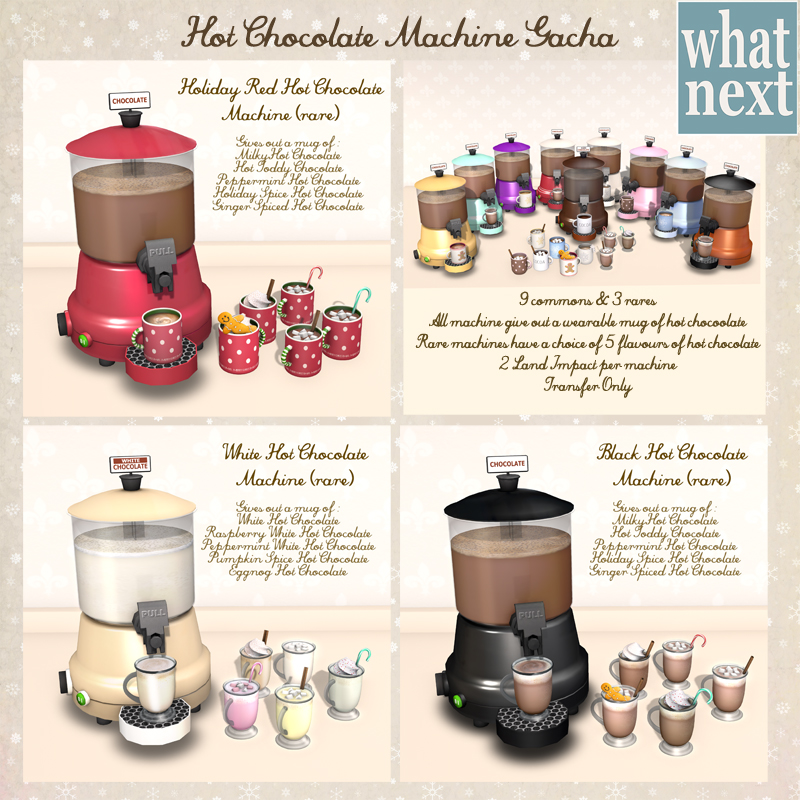 The three rarer machines give out different flavoured hot chocolate in addition to plain, each with it's own uniquely decorated mug to hold, including Holiday Spice Hot Chocolate, Peppermint Hot Chocolate, Ginger Spice Hot Chocolate and a Hot Toddy version.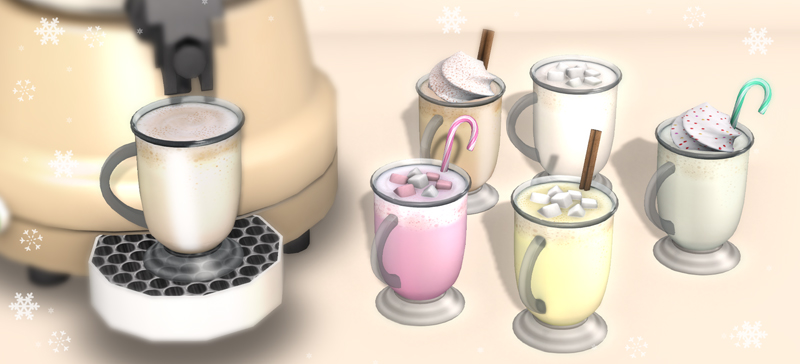 If Milk Chocolate isn't your thing, there's also a white chocolate and dark chocolate version to play for.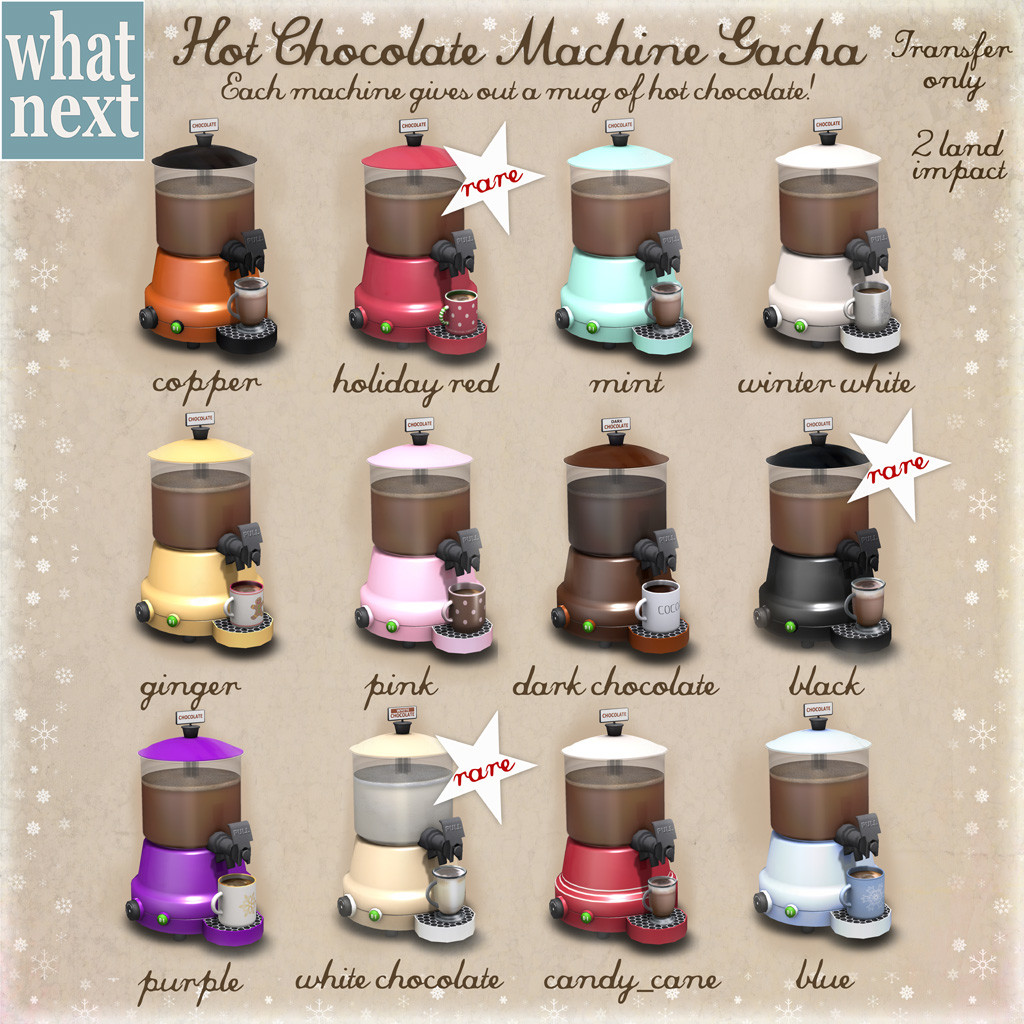 Arcade Shopping Guide December 2014
Arcade Photography Contest
We have a demo set of machines out at the mainstore, so you can try them out:
Teleport to {what next} main-store in Second Life
They'll be available at The Arcade until December 31st:
SLurl to The Arcade
By Winter Thorn
———————————————————————-
{what next} main-store
{what next} on the Marketplace
{what next} on Flickr