We're taking part in The Garden (from The Liaison Collaborative) this month, which opened yesterday. Our new Isabelle Vanity can be found there exclusively until August 10th. The stool is designed to give out wearable beauty props, such as lipstick, nail polish, perfume, mascara, compact/powder/blush, nail-file and hairbrush for you or any guests using it and all 10 animations are custom, in addition to 7 static poses for those of you who love to take pictures!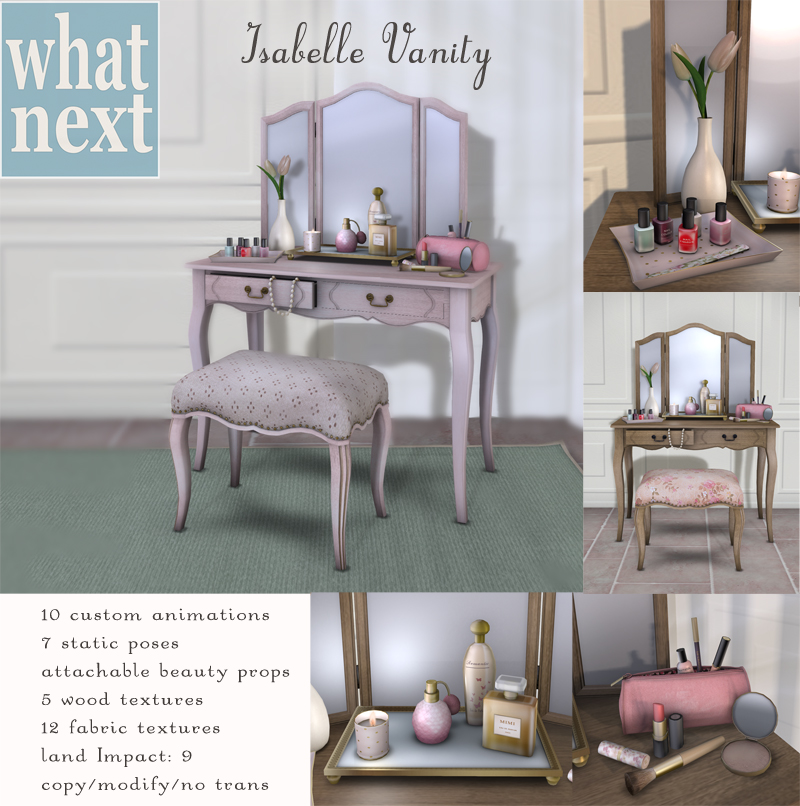 The table and mirror have 5 wood and 12 seat fabric texture options to choose from, all colours included. It can be purchased as a set, or the smaller decorative pieces can be purchased separately.
Hope you can visit, as you'll find lots of wonderful new home and garden products from participating designers this month.
SLurl to The Garden in SecondLife
By Winter Thorn
———————————————————————-
{what next} main-store
{what next} on the Marketplace
{what next} on Flickr