The December round of the Arcade Gacha has opened! We have twelve adorable, interactive, themed igloos gacha prizes for you ..each one is themed with linked decor (sled sign, sleeping bag, mailbox on the three rares), singles animations, couples animations and props such as mugs of hot chocolate, living in an igloo manual and a telescope for stargazing.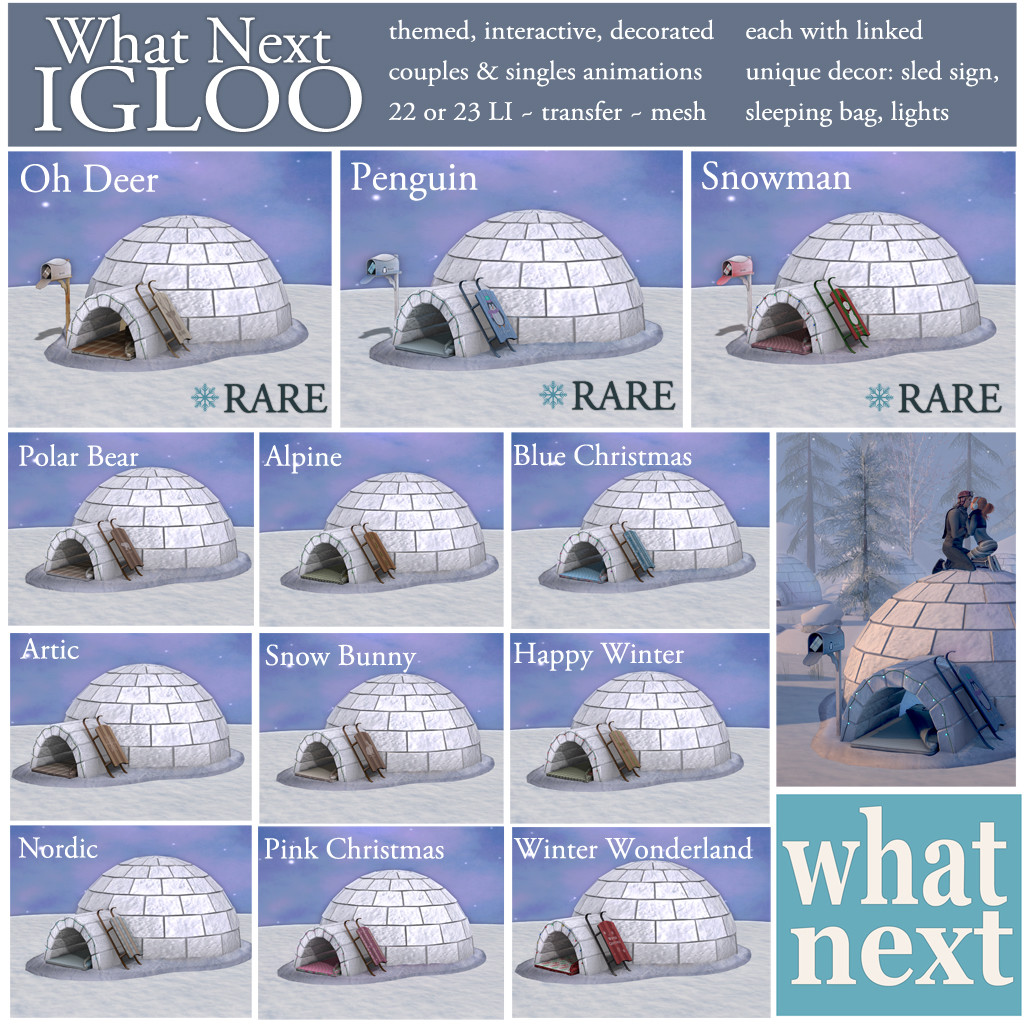 There are nine commons and three rares, the rares have a linked decorative mailbox and two extra couples animations. Each play is L$100. They'd add an eye-catching feature to any Wintry landscape or backyard and as they're transferable would make great gifts too.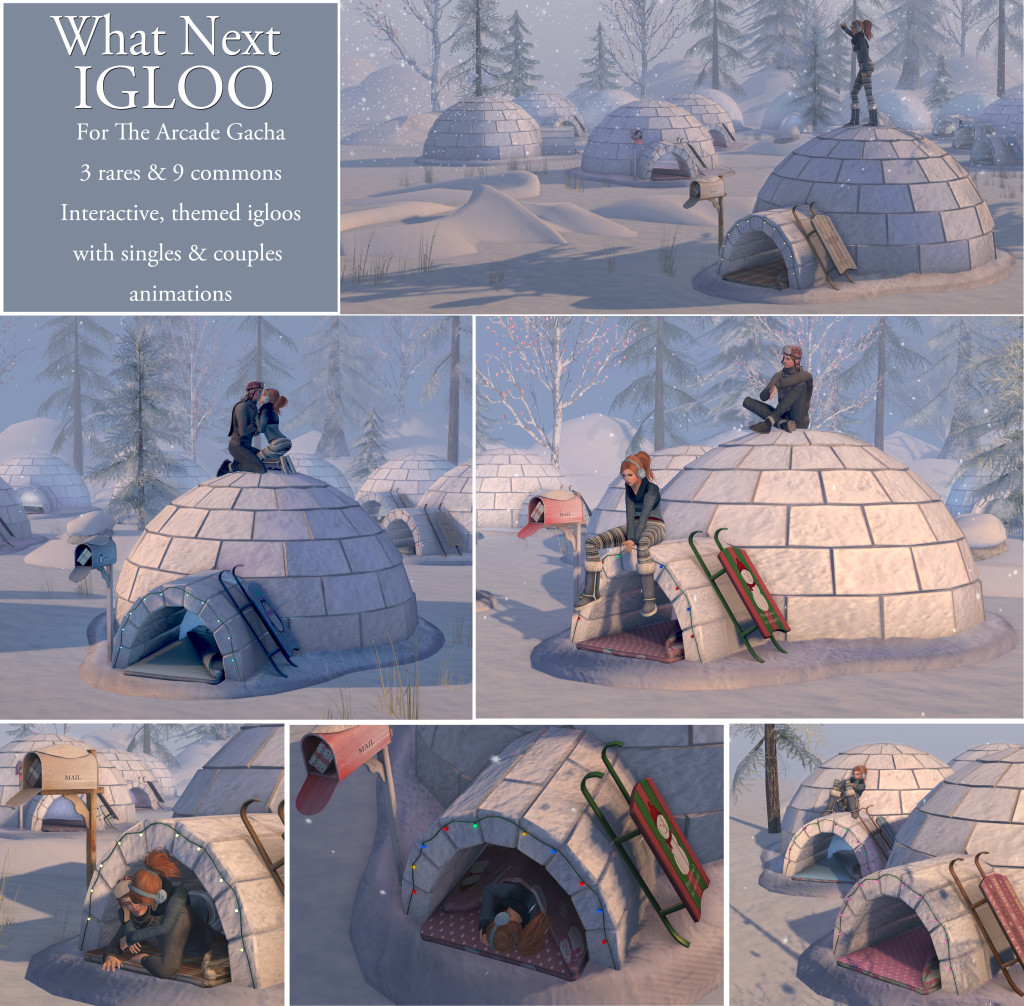 Check out the links below to see the designer guide/participating stores, details about the Arcade photography contest and if you have spares to trade or sell, join the official Arcade inworld group.
The Arcade website
Arcade Photography Contest
The Arcade FAQ
The Arcade runs through to December 30th. It's an event not to be missed, thanks to all the hard work of the Arcade staff and owners.
SLurl to the Arcade in Second Life
Happy Shopping!
By Winter Thorn
———————————————————————-
{what next} main-store
{what next} on the Marketplace
{what next} on Flickr