It's the last day for the Sand & Sea Expo, so hurry there before it closes! We have a plot there along with 39 other vendors all offering beach, boat and underwater products.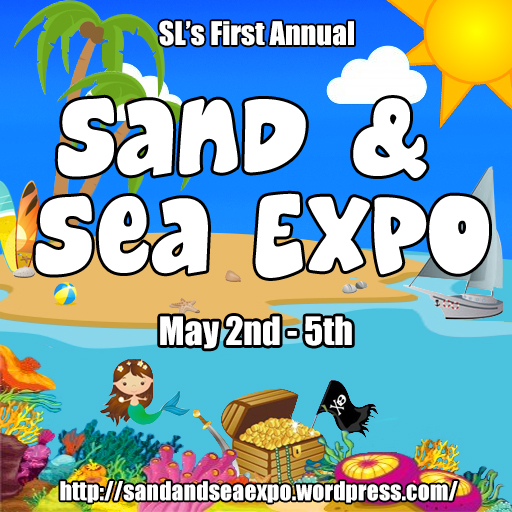 Every vendor will be giving out a prize in The Beachcomber Event! Just look for the pink shells in every display! Our hunt prize is this cute beach hut clock: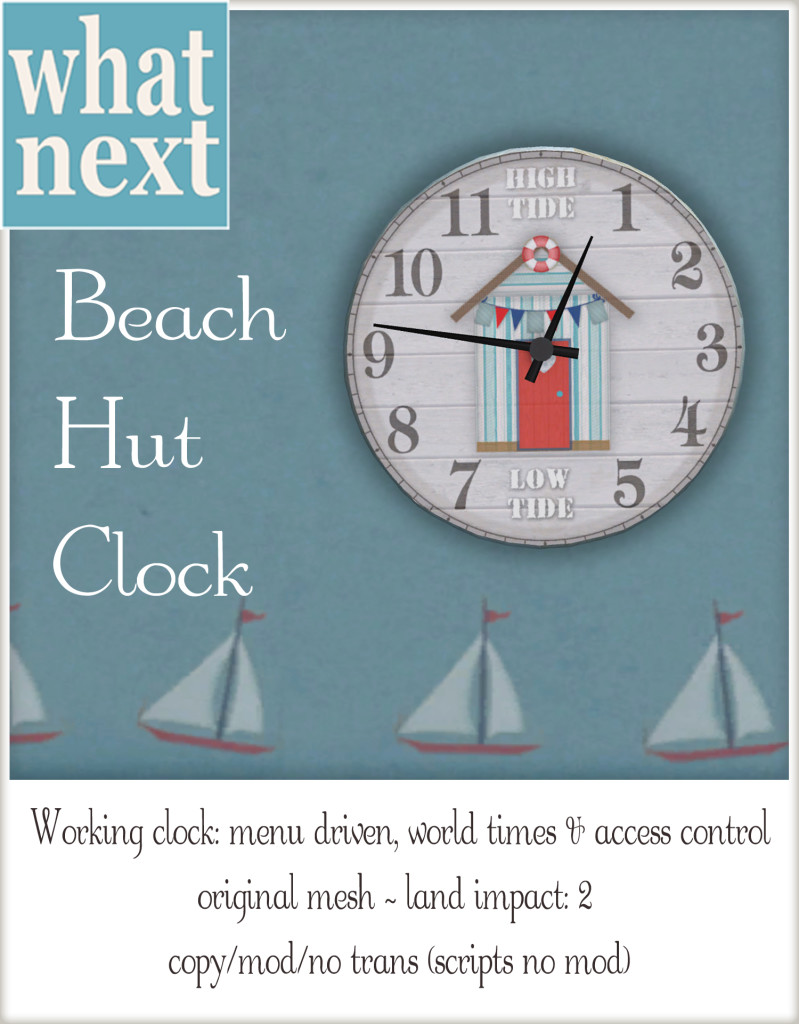 There will be a script monitor active on the sims that will eject anyone after 60 seconds who has more than 200 scripts active, so probably best to visit in just your bikini or swimsuit!
Hope you can visit before it ends tonight at 6m SLT.
Winter
———————————————————————-
{what next} main-store
{what next} on the Marketplace
{what next} on Flickr